Hotel Riva Arun Bangkok
Visit Talad Noi: One of the coolest neighbourhoods in Bangkok
{{noticia.nombre}} Hotel Bangkok
Visit Talad Noi: One of the coolest neighbourhoods in Bangkok
Events in the city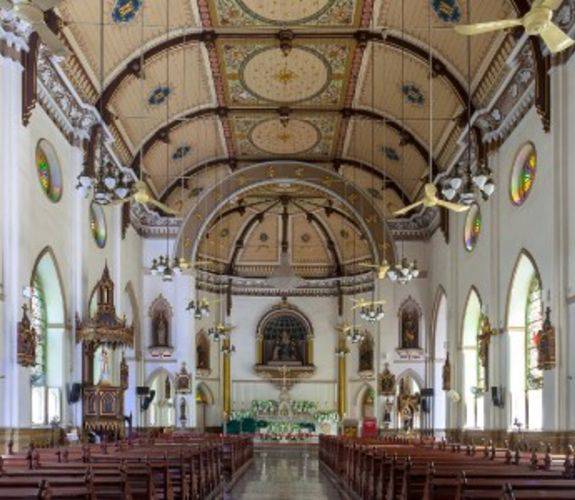 Some things get better with age and one such example is Talad Noi, one of the oldest areas in the city.

Talad Noi is at the periphery of Chinatown. To get there simply take the MRT to Hua Lamphong Station, take Exit Two and the neighbourhood is about a ten minute walk.

It is filled with historic temples, charming shop houses, elegant colonial mansions and narrow winding lanes bursting with street art and, rather incongruously, a plethora of second-hand car parts, spilling on to the street from the many little workshops throughout the neighbourhood. The less frequented part of Talad Noi is a quiet Chinese riverside community, where each alleyway yields its own unique surprises. If you love exploring off-the-beaten-track, you should add this little known neighbourhood to your Bangkok sightseeing itinerary.

Stop by the Soi Heng Tai Mansion, found in Soi Wanit 2. Step through the ornate gates to this 230 year-old mansion, which some might speculate to be an ancient temple, but is, in fact, a scuba diving centre. Enjoy a drink in the on-site café, overlooking the pool and is the oldest Chinese courtyard in Bangkok.

Further down the same soi, is one of the oldest Catholic Churches in the country. Though most of the Talad Noi inhabitants are Thai or Chinese, there used to be a large Portuguese community residing in the area. It was these Catholics who built the original Holy Rosary Church in 1787, shortly after the fall of Ayutthaya to the Burmese. It was later burnt down but reconstructed in 1897.

Eventually you will find Wat Traimit - the Temple of the Golden Buddha. Although the temple is not that remarkable in itself, it is famous for housing the world's largest solid gold Buddha image, three metres tall and weighing 5.5 tonnes. Believed to be 700 years-old, the statue was found in Sukhothai, covered in layers of plaster to disguise its true value. Nobody really wanted this "plaster" artefact and it remained in obscurity for 200 years. Only when the plaster was damaged during its relocation to Wat Traimit in 1955, was it revealed to be solid gold!

A heritage centre in the temple grounds describes Chinatown's history and development, whilst a separate exhibition explains the origins of the Golden Buddha, how it was made and how it came to find itself in Wat Traimit.
Back