Hotel Riva Arun Bangkok
Location & Neighborhood
Visit our Hotel Bangkok
Riva Arun Bangkok is located in the heart of Bangkok, surrounded by some of the city's most iconic landmarks such as the Grand Palace, Wat Pho, Siam Museum, Flower Market, and Maharaj neighbourhood. While many of the sites are within walking distance, the hotel's position along the Chao Phraya River also makes travel by boat easily accessible and highly recommended.
Public transport is also within walking distance, as the Sanamchai MRT station is just a mere 250 metres away, and the closest bus station is just 50 metres away. From the doorstep of our hotel in Bangkok you'll have the ease and freedom to discover everything from the most important cultural sites to the best local markets and hidden treasures.

Getting here:

By Metro: The hotel is located within walking distance to Sanam Chai MRT Station to access all attractions such as China Town, Chatuchak market, all city shopping & entertainment.

Public Bus: Bus station is located only 50 meters from the hotel.

Public Boat Chao Phraya Tourist Boat: The hotel does not provide a shuttle bus service since many of the city's key attractions such as Grand Palace, Wat Pho, Museum Siam, Flower Market, Maharaj neighborhood, are within easy walking or cycling distance. The hotel's position along the river gives you easy access to the Chao Phraya Express Boat service to set off on sightseeing adventures. Water transport is recommended as it offers you a unique experience reaching most of Thailand's tourist sites and riverside hotels in Bangkok.

By Car / Taxi: Our concierge provides service that goes the extra mile.

Valet Parking: Valet parking service is on request.

Self-Parking: Limited parking space is available in front of the hotel and convenient for self-parking with capacity for 6 cars on a first-come-first-serve basis.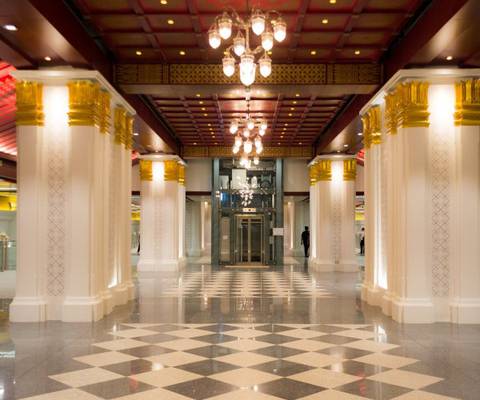 Sanam Chai MRT Station
The hotel is located within walking distance to Sanam Chai MRT Station to access all attractions such as China Town, Chatuchak market, all city shopping & entertainment.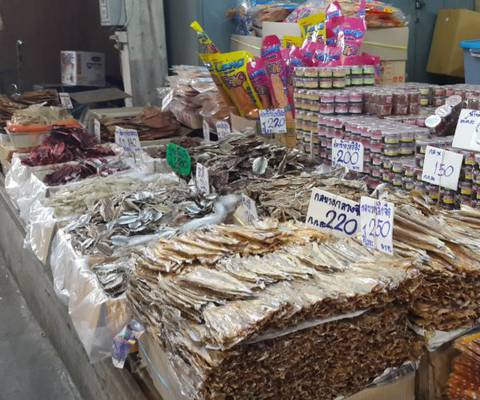 Tha Tien Market
With a name that loosely translates to "wiped out pier", you can be sure that Tha Tien Market has one hell of a story. One of Bangkok's oldest communities, Tha Tien was originally a fish market before becoming a major trading, transport and cultural centre in the late 18th century.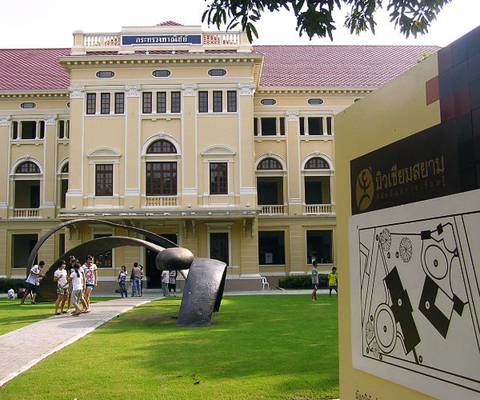 Museum Siam
The Museum of Siam might be set in a former palace but if you're expecting historical artifacts, dusty old relics and tired mannequins, you're in for a surprise. Through a juxtaposition of modern art and advanced technology amidst traditional architecture, this cool museum takes you on a surreal and unforgettable trip through Thailand's history.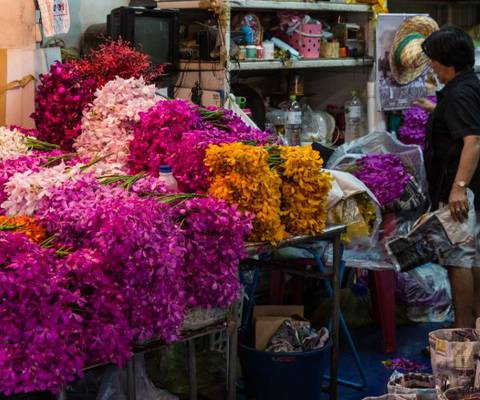 Flower Market (Pak Klong Talad)
Pak Klong Talad is a sight to behold, and one that will stay with you a lifetime. We can't do it justice by describing it here, suffice to say that the sea of colors will bring a new appreciation for the wonders of nature.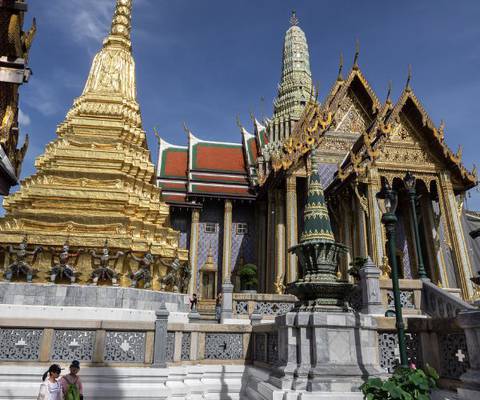 Wat Phra Kaew
This is the temple of the Emerald Buddha, Thailand's most revered religious icon. And when you visit, you'll see exactly why – the icon is an exquisite work of art, carved from a single block of jade. A true jaw dropper.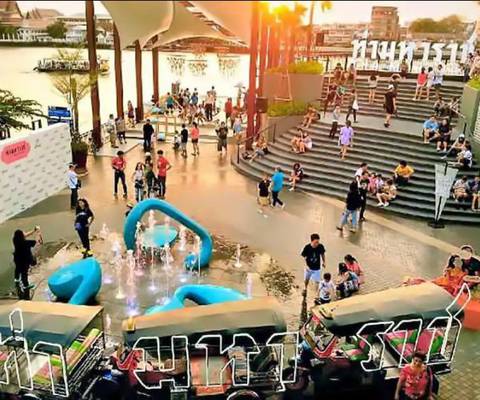 Tha Maharaj
Sightseeing on the clock? If you're not in Bangkok for long, then a visit to Tha Maharaj, just up the road from Riva Arun, is the best way to get in as many sights as you can, all in walking distance from one central location.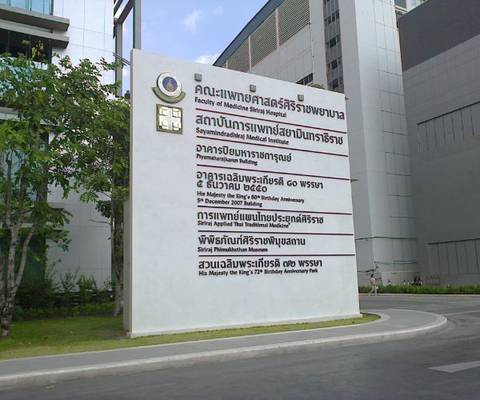 Siriraj Medical Museum
If you love the macabre and are looking for an off-the-beaten track experience, you'll be right at home in the Siriraj Medical Museum. Located inside the historical Siriraj Hospital, this sinister museum promises hours of morbid entertainment with its vast collection of medical equipment and tools and anatomical and clinical specimens.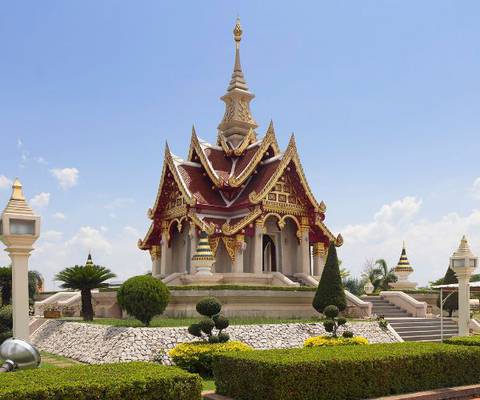 City Pillar Shrine
The original city pillar was built when Bangkok became Thailand's capital in 1782. It was constructed based on the Brahmin belief that the establishment of the pillar in a favorable position would bring the city good fortune.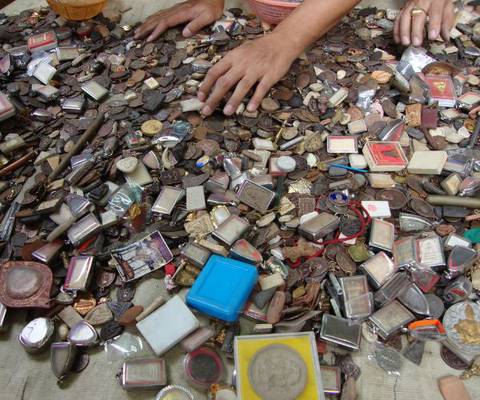 Tha Prachan Amulet Market
The Prachan is considered the largest and oldest amulet market in Bangkok. Many Thai Buddhists believe that these religious talismans, often containing images of the Buddha or sacred objects and usually worn around the neck, have special properties of protection and good luck.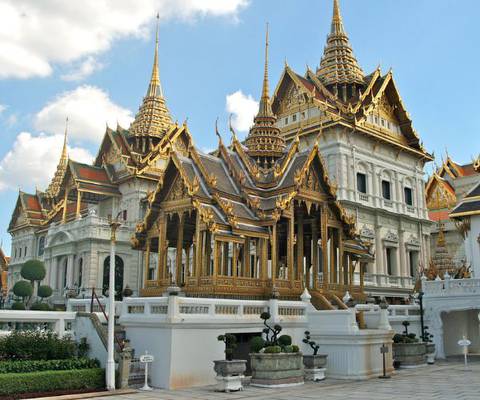 The Grand Palace
Construction of this stunning Bangkok landmark began in 1782 when King Rama 1 decided to move his capital across the river from Thonburi. Based on the same plan as his previous palace, it then served as the residence of the first kings of the current Chakri Dynasty and is now divided into three main quarters.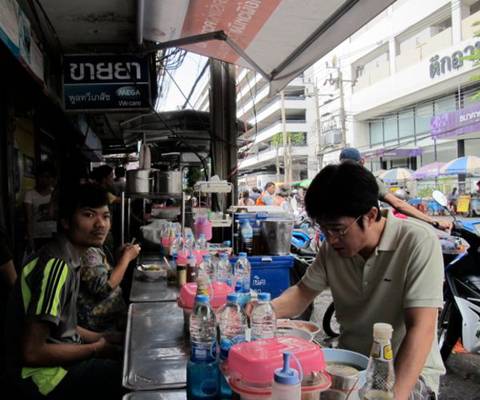 Wanglang Market
Located right after stepping off from Wanglang Pier, the market is easy to reach and a perennial favorite among office workers and locals looking for the hottest street fashions and best prices. It's also handily compact with everything crammed into a series of narrow alleys.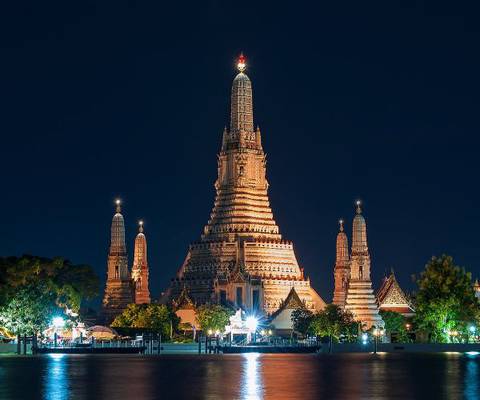 Wat Arun
One of the most iconic landmarks In Bangkok The majestic Prang (a Khmer-style tower) of the Temple of Dawn dominates the skyline on the bank of the Chao Phraya river. The central tower is 76 meters in height, is decorated with thousands of tiny seashells plus pieces of Chinese porcelain and is protected by an array of demons and monkeys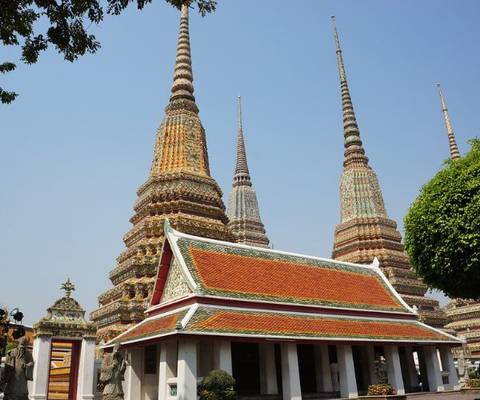 Wat Pho
Wat pho is one of the oldest, largest and definitely most significant temples in Bangkok. The royal monastery is perhaps best known for the 46-meter-long Reclining Buddha housed in its Ordination Hall.
Departure
Hotel Riva Arun Bangkok
Arrival